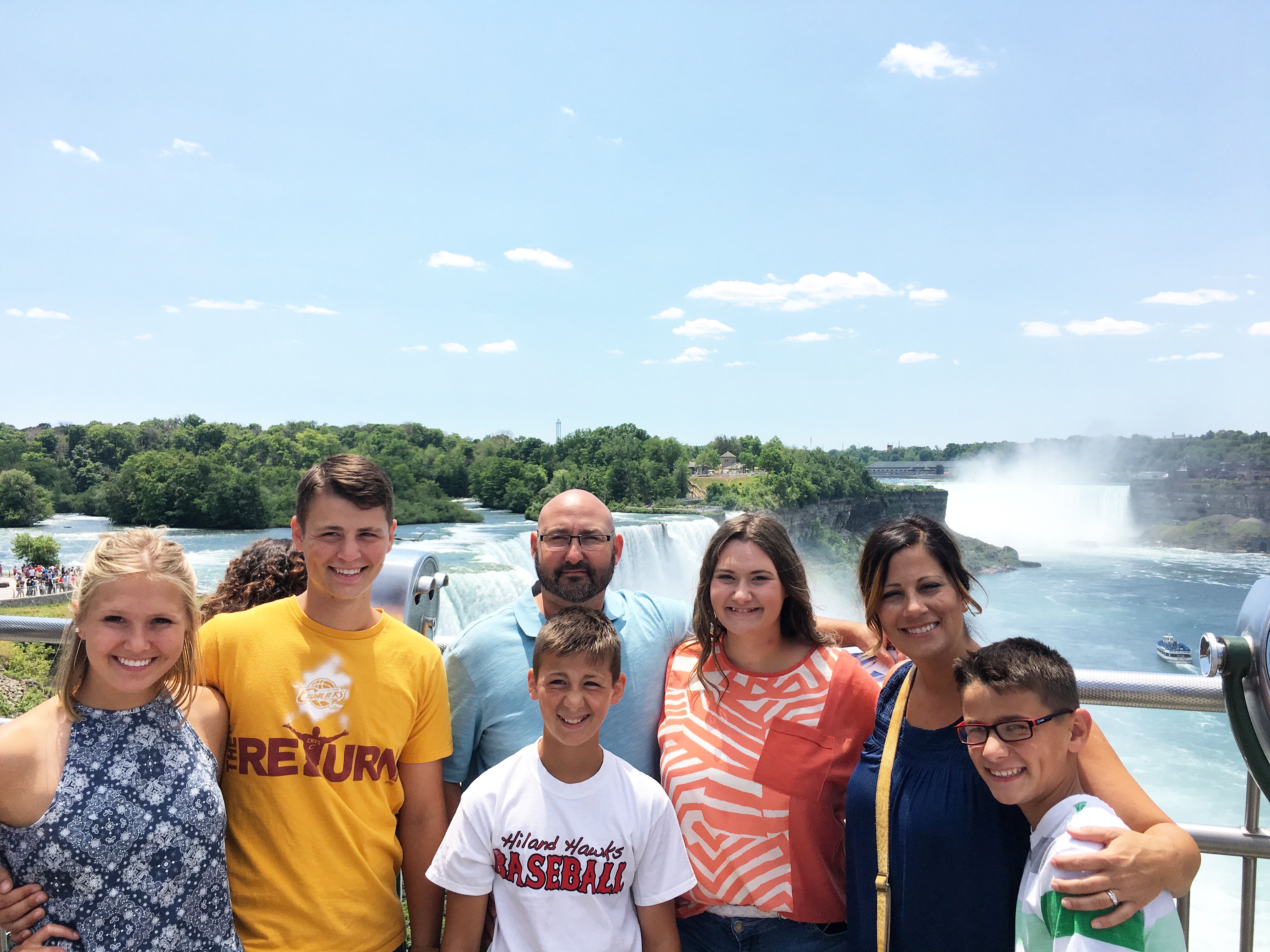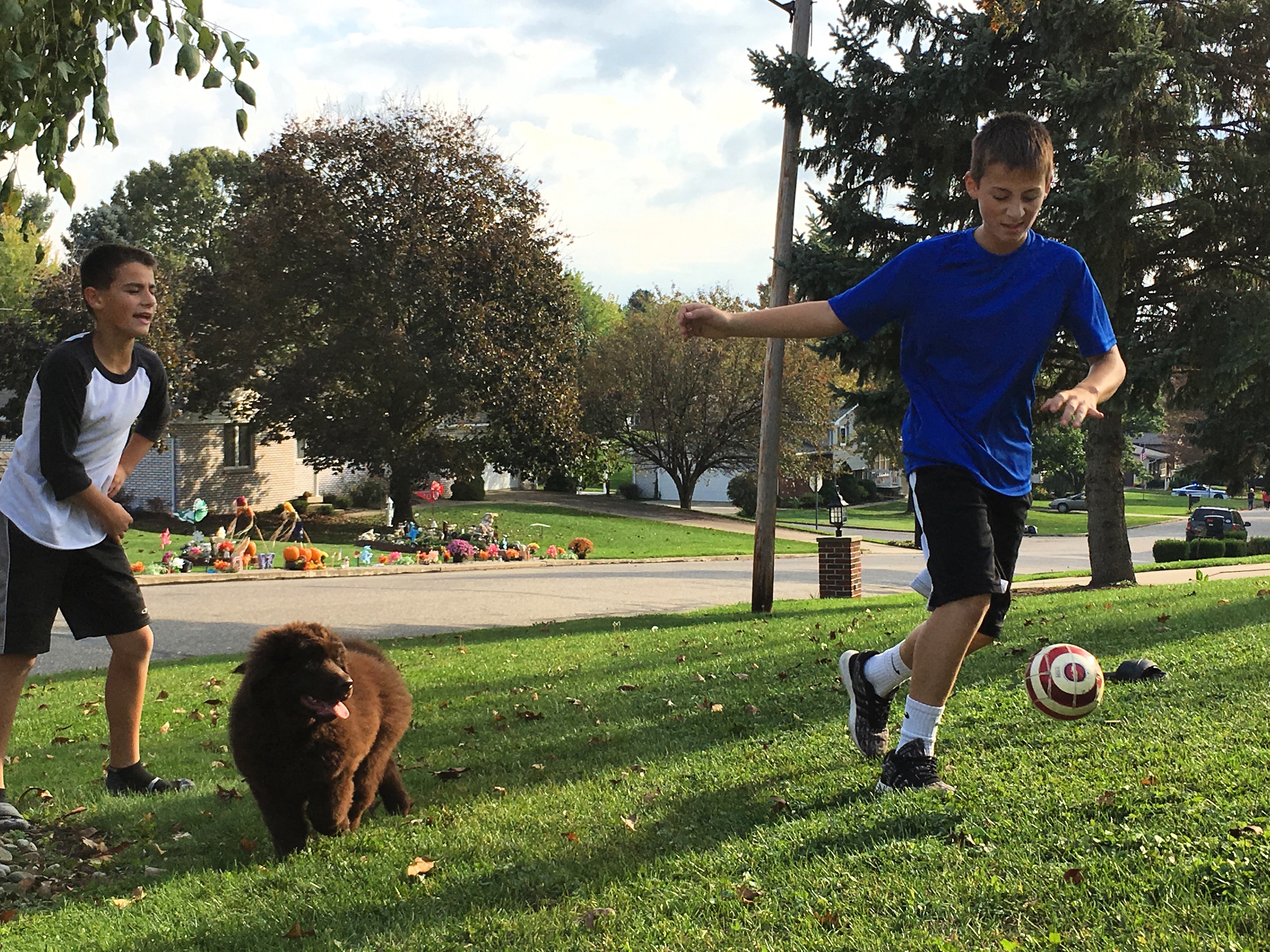 A Message from Scott –
We are your average, crazy busy family from Ohio. Our days spin like a ferris wheel, juggling work, sports, school, church, chores, meals, friends, and so on. Each day eventually spins full circle and we end with what's most important: family. Our time together is precious. We've got a college student, a high schooler and twin junior highers.
We're a soccer & baseball lovin' family.  I coach our twin boys' baseball team. Our daughter loves theater and music. Our oldest is in nursing school along with his girlfriend. Above everything, we are avid animal lovers!
Lifetime Puppies has been an opportunity for our family to grow and work together. We each play a part in the puppies we raise and want to ensure they are happy and healthy to make the move to their new home.